Education and Research
CRT
Certificate in Rehabilitation Therapy (CRT)
Duration: 12 Months
Eligibility:
Indian Students: Have successfully completed 12 years of schooling with any stream with a 50% score
SAARC/NRI/Overseas Students: Have successfully completed 'A' level schooling with a 50% score from Boards/Councils of Higher Education established by respective countries recognized as equivalent to 10+2 in India.
Course Syllabus: Students will have theoretical learning on different disabling conditions like Post-Polio Residual Paralyses, Amputation, Intellectual Disability, Cerebral Palsy, Spinal Cord Injury, Autism, lifestyle diseases, and aging. Other theoretical courses include General Sciences, Rehabilitation Intervention, Inclusive Development, and Community approaches. As practical exposure, students will also learn designing and fabrication of assistive devices and exercise therapy materials and will get opportunities for working in rural and institutional setups. 
Affiliation & Recognition: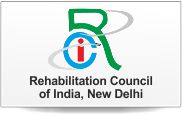 Course Intake: 25 nos
Fees: Write to academic@mobility-india.org
Contact: + 91 9740487162
ADMISSION OPEN NOW