Home » DONATION- Happy Children's Day
DONATION- Happy Children's Day
DONATION- Happy Children's Day
We appeal to your generosity and kindness to help us raise Rs. 500000 from 14 November 2022 to 31st January 2023 through this Special Children's Appeal.  
On this special day, we honour our youngest members of society by doting on them in hopes of eliciting a response of joy from them. On this 14th day of November 2022, India will commemorate Children's Day.
Mobility India encourages communities to celebrate children in order to guarantee that every kid grows up happy and well-cared for. Unfortunately, not every kid is blessed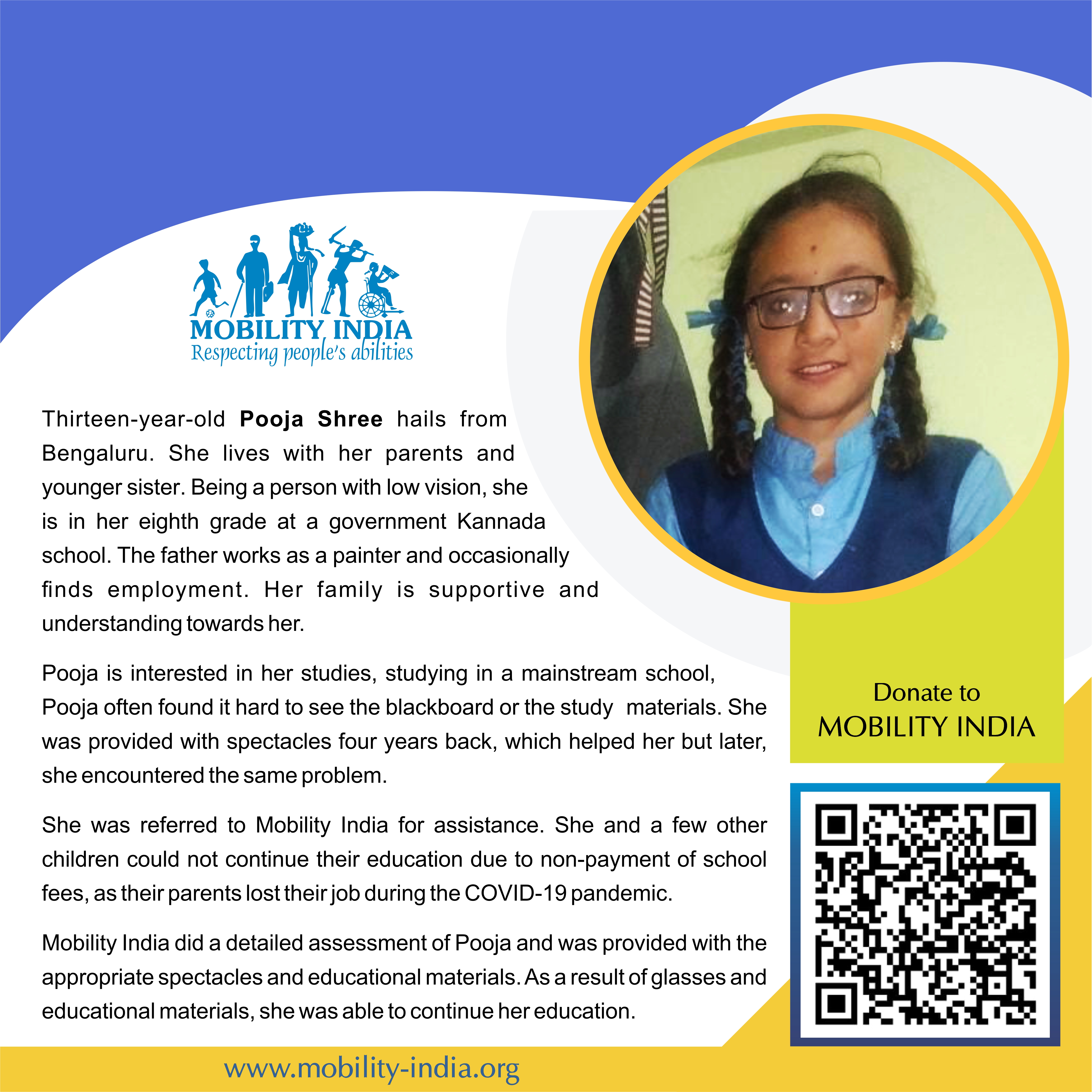 This Children's Day, as Mobility India continues to support children with disabilities, we seek your support and compassion.
The donations will help Mobility India provide children with disabilities with quality assistive devices and rehabilitation services. This will enhance their educational and health opportunities.
So, give back to society on this Children's Day.
Assistive devices Rs.9500/-
Essential medicines – Rs. 350/-
Nutrition food – Rs. 300/-
Therapy services- Rs. 500
Education support – Rs. 5000/-
Others  
KSRA No. 343:94-95 FCRA No. 094420682. All donations are eligible for tax exemption under section 80G of the IT Ac